TOKYO ― Sansan, Inc., a provider of cloud-based solutions that promote digital transformation and reshape how we work, announces subscriptions to the Eight Team business card management service for small- and medium-sized enterprises (SMEs) offered under the Eight career profile platform have surpassed 3,000.
Eight Team's Evolution
Eight Team, launched in October 2017 as Eight Company Premium, is a business card management service for SMEs, which was redesigned as the Eight Team product in November 2021. Following the redesign, usage increased, not only among SMEs and organizations, but also at the team level such as individual departments and projects. This growth led to the recent achievement of move than 3,000 subscriptions.
Eight Team helps businesses streamline operations and create sales opportunities. It does this by sharing business card information held by individuals within teams, using Eight Team as an IT tool that serves as an entryway to digital transformation with user-friendly operation and pricing. The service can not only be used in typical business scenarios, but also for following up with, for example, trade show booth visitors.
Digitizing business card information and sharing it within teams helps to streamline communications after an event, such as in sending thank you notes or informational materials. Additionally, with Sansan for NPO, among Sansan's sustainability activities, Sansan supports nonprofit organizations by offering them a special Eight Team plan.
Research by Sansan1 analyzed the most important perceived aspects for strengthening sales capabilities. Among these aspects, "utilization of digital technologies in sales activities" increased from a pre-pandemic level of 1.8% to 12.8% (up sevenfold), while "data utilization across a team or entire organization" rose from 12.7% to 15.8% (up 1.2×). These results suggest a growing emphasis on digital activities compared with before the pandemic. Using Eight Team creates new sales opportunities through digital management of paper-based business cards and sharing of cards' informational data among team members.
Eight Team Users
By industry
The most users are in telecommunications, including advertising agencies and IT-related companies. This is followed by wholesale, business services (such as security and building maintenance), professional services (such as legal and accounting firms), and real estate.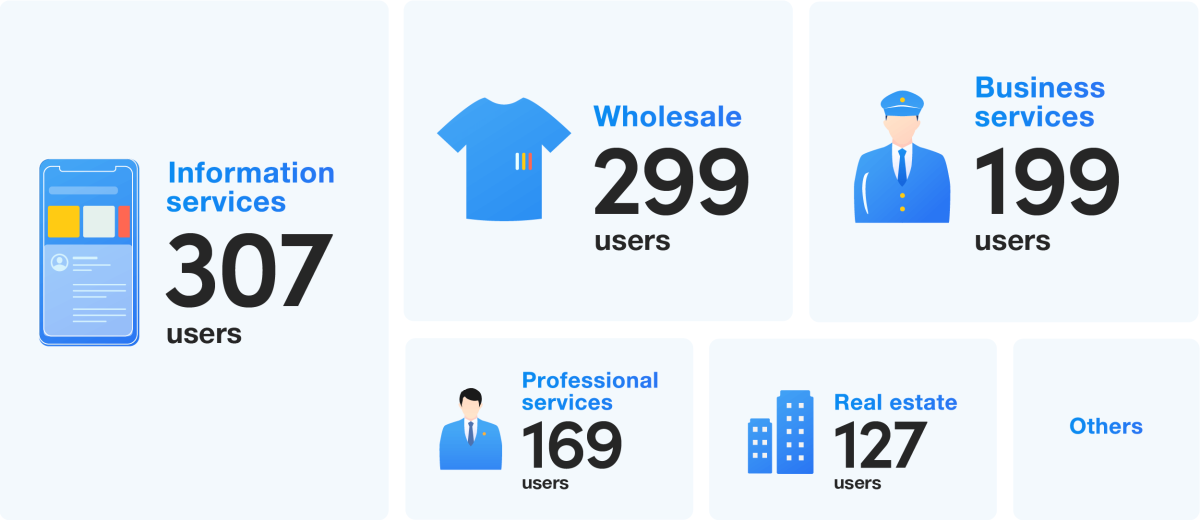 By size in terms of employee numbers
Companies with 50 or fewer employees account for 60% of corporate users.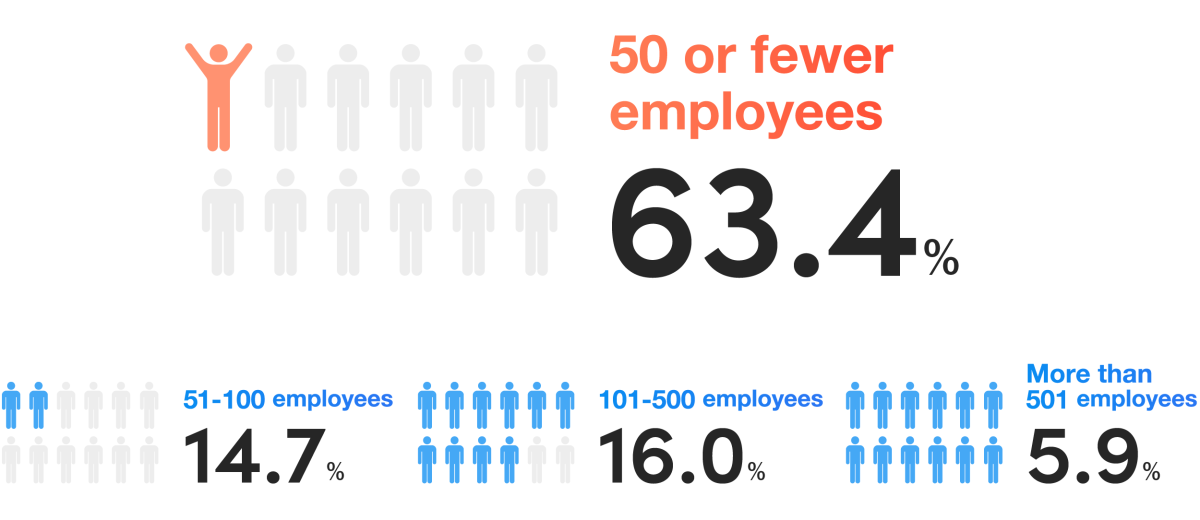 Campaign
To celebrate Sansan passing the 3,000-subscription mark with Eight Team, a campaign will be run October 3–31, 2022. For new Eight Team signups received during the campaign period, up to 10,000 business cards will be digitized free of charge.
See the following (in Japanese) for more information about Eight Team and this campaign.
https://materials.8card.net/eight-team/
Notes
1 Source: "Fact-finding Survey of Data Utilization in Sales Activities," by Sansan, Inc. (announced July 25, 2022)
https://jp.corp-sansan.com/news/2022/0725.html
Manage your contacts and your career
Eight is a business card organizer and professional networking platform. Launched in 2012, Eight now has more than 3 million users. Using both paper and online business cards as the building blocks, Eight puts users' entire professional networks at their fingertips. Paper business cards are scanned using a proprietary combination of OCR technology and secure human input to digitize each card into a unique Eight profile.
In addition to its contact management abilities, Eight lets users network with each other and expand their career and business opportunities. Users scan their own card to automatically generate their Eight profile. They can then showcase their skills, share news and updates with their Eight network, join events, find job openings, and seek talent.
About Sansan, Inc.
With its mission of "Turning encounters into innovation," Sansan provides its namesake Sansan B2B service powering digital transformation in companies, the Eight career management app for individual professionals, Bill One for cloud-based invoice management, and Contract One for cloud-based contract management.
Established: June 11, 2007
Website: https://www.corp-sansan.com
Head office: Aoyama Oval Building 13F, 5-52-2 Jingumae, Shibuya-ku, Tokyo 150-0001, Japan
Capital: 6,426 million yen (as of May 31, 2022)
Business: Planning, development, and sales of cloud-based solutions that promote digital transformation and reshape how we work
Press inquiries
Sansan Inc. Brand Communication Dept.
Email: pr@sansan.com