Occupational Health and Safety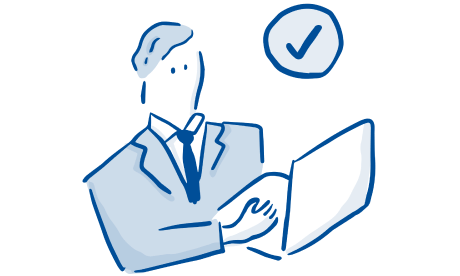 Basic Concept
We believe it is important to create workplace environments in which all employees are mentally and physically healthy and able to work in a highly productive manner while feeling a sense of personal growth. Having established a Health Committee and put in place the basic measures to prevent health problems, we are striving to improve them. We also work on the introduction and operation of personnel measures that will be of assistance in maintaining health and improving productivity.
Major Initiatives
Health Consultation Point of Contact
Having set up the Sansan Infirmary as a health consultation point of contact for any anxieties or problems about mental and physical health, employees possessing specialized qualifications and industrial physicians are working together to provide health consultations for employees and ensure a smooth return to work for employees who are on leave of absence or have returned to work.
Stress Check
In compliance with laws and regulations, we are conducting stress checks once a year and striving to improve the take-up rate.
Employee Surveys
We are conducting monthly physical and mental health surveys in an effort to detect at an early stage any risks that may impair the health of our employees.
Measures against Excessive Working Hours
We are working to reduce the risk of health problems that arise from overwork. Measures include automatic alerts on the attendance system and interview guidance for immediate managers when cases of long working hours occur.
Charge Leave
With the aim of having employees recharge their energy levels by temporarily leaving their daily duties and obtaining inputs from outside the Company, we have put in place a special leave system of up to three consecutive days.
Diverse Ways of Working
While our employees work mainly in the office, we are striving to provide diverse ways of working that enable them to be more productive. These include setting the frequency of coming to the office according to their type of work and the different stages in their lives, such as childcare and nursing care, as well as the application of a flexible working hours system.
Measures against COVID-19 Infections
Workplace vaccinations were conducted three times for employees and their relatives. In accordance with the status of emergency declarations issued by the national and local governments as well as the status of priority measures such as epidemic prevention, we also put in place and operate detailed standards relating to coming to work and taking meals together. In addition, as measures to prevent infections in the workplace, we have been conducting the methods designed to keep people apart, such as the maintaining of social distancing between employees and desk partitioning by means of acrylic screens, as well as the wearing of masks while keeping offices well ventilated. We are also taking the basic measures to prevent infections, such as washing hands, using hand sanitizer, remembering cough etiquette, and disinfecting places with which many people come into contact.